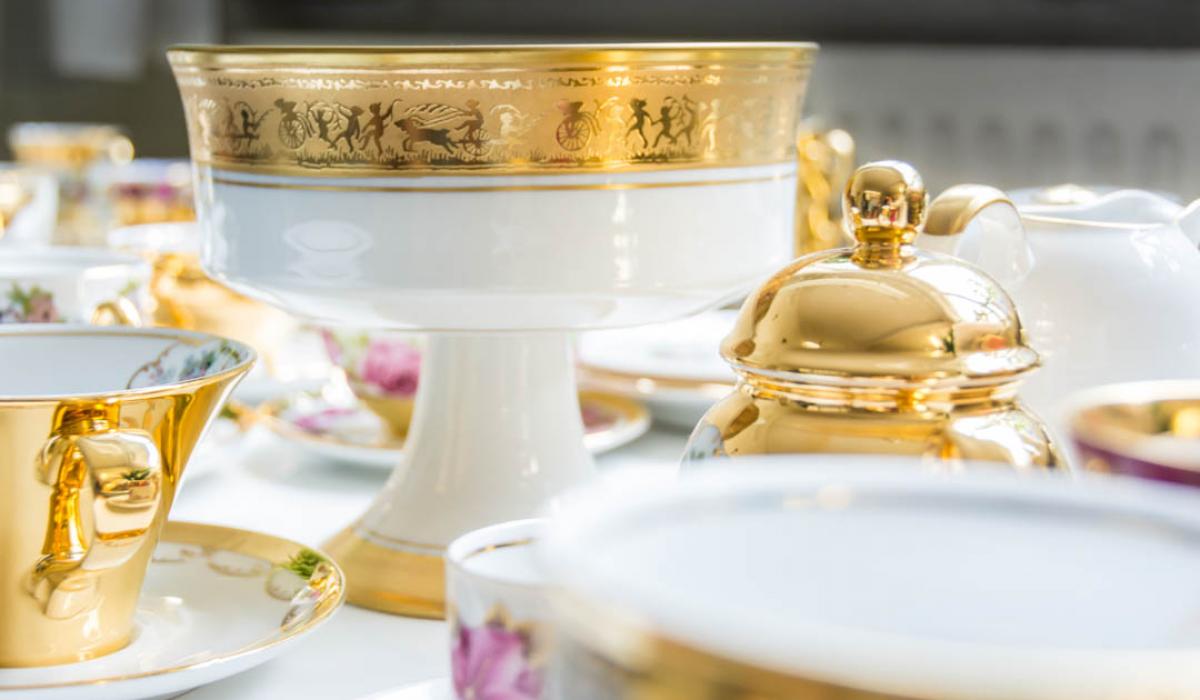 English
MATT GOLD BORDERS - ARE IN EFFECT A MATT-GLOSSY COMBINATION OF FINELY CRAFTED ORNAMENTS USING A SPECIAL TECHNIQUE THAT LEAVES SOME AREAS WITH MATT CHARACTER AND SOME GLOSSY. ALL IN ALL VERY CLASSIC, ELEGANT AND TIMELESS.
GOLD RELIEF DESIGNS - A SPECIAL TECHNIQUE IS USED HERE TO ACHIEVE A RAISED RELIEF STRUCTURE OF THE GOLD DESIGNS COATED WITH 24 CARAT MAT GOLD.
FLAT ENGRAVING BORDERS - THE BASIS IS AN INTRICATE ORNAMENT ETCHED INTO THE SURFACE OF THE GLAZE AND COVERED WITH OUR 24 CARAT BRILLANT GOLD.